SABON Initiative: a "Corner of Joy" for HOSPICE Casa Sperantei
This year, on June 28 and 29, 52 volunteers planted "Seeds of Joy" on the terrace of the HOSPICE hospital in Bucharest: seeds of joy, with the aim of creating a relaxing space for the patients who are so in need of beauty and comfort!
This special project was carried out by SABON, in partnership with Reciclad`OR and Remat Holding, who together managed to build "a corner of joy" dedicated to the people in the Hospice.
We tapped into all our creative resources and transformed recyclable waste into decorative objects and furniture with long-term utility, which can serve as a space for recreation and rest for those in the centre.
Ecaterina Colasiz, KateriniMou designer, contributed with an artistic touch, stylizing recyclable waste and transforming it into beautiful pieces of furniture: from simple pallets, used for the transport of materials, which have now become relaxation areas, to ordinary car tires, skillfully transformed into supports for planters. All the objects have been integrated into the green decor prepared by Raluca Coadă, garden designer.
"We found the initiative of our partners at SABON commendable and we joined forces with Remat Holding to create this special area dedicated to people who are so in need of an oasis of hope. We are happy to be part of this special project and to have succeeded in giving a new use to recyclable waste by reusing it in a creative way. At Reciclad`OR we support and encourage projects and campaigns that increase people's information and awareness about preserving the environment, but also transmit sustainable values to future generations", said Adriana Calcan, PR & CSR Manager Reciclad`OR.
It all started from the desire to be in solidarity with people and families going through difficult times, now hosted by Hospice Casa Speranței, people who deserve more beauty in their lives and for whom we created this "Corner of Joy".
A heartfelt project, initiated by the SABON Romania team in the spirit of the values we are proud of and which are, for us, more than just words: the belief that happiness can be found in the small moments of everyday life, the appreciation and protection of the wonders of nature, the desire to bring people closer to nature and to share its power to heal body and soul.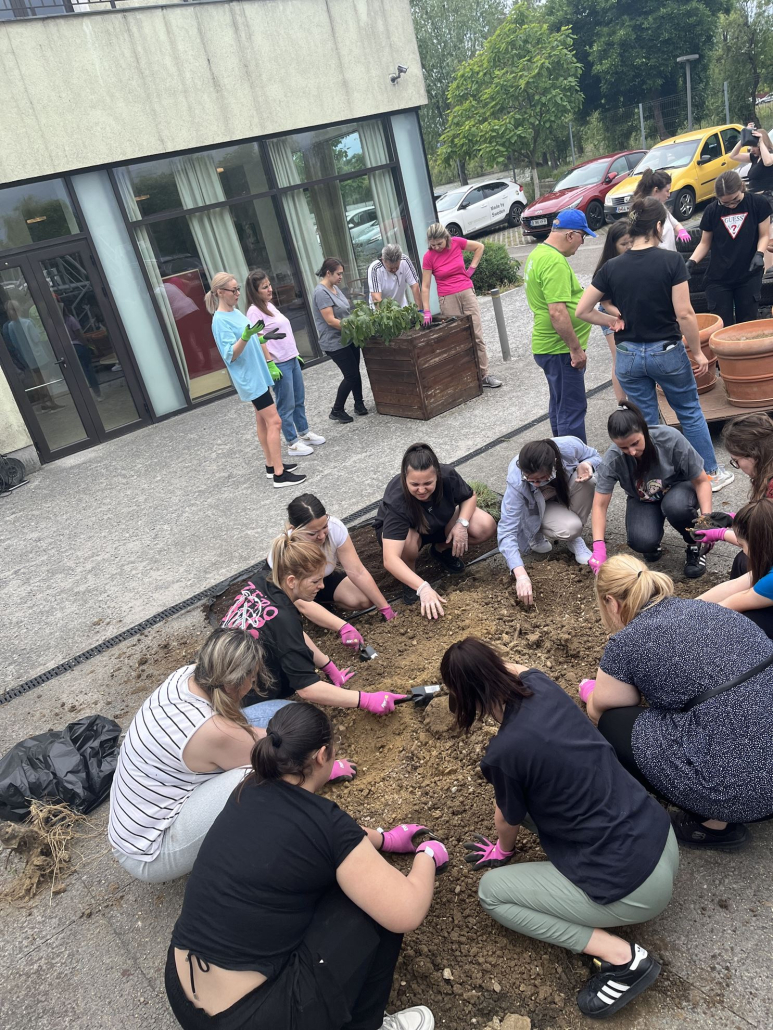 About SABON
SABON came into the world out of a love for textures and fragrances, for the art of care and relaxation, for the joy of creating and the desire to give people moments of relaxation and magic in such a hectic life.
SABON means attention to the finest detail in packaging, the ingredients used and their combinations, plus a relentless care for the protection of nature and the environment.
SABON fragrances irresistibly envelop you, become a second skin, part of your personality and a meaningful form of personal expression.
The story is written every day, on www.sabon.ro
Povestea se scrie zi de zi, pe www.sabon.ro