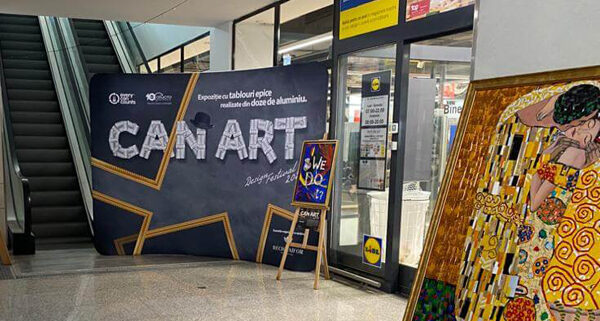 Visit the exhibition of epic paintings made of aluminum cans, located at the Directorate of Public Utilities, Sanitation and Environmental Protection in Sector 1
In order to draw attention to the importance of aluminum cans as a recyclable material, the Alucro Association organizes between July and August 2020 an exhibition caravan with paintings in aluminum cans, as a result of the Can Art & Design Festival competition. The reinterpretation of the famous work "The Kiss" (Klimt), the portrait of Salvador Dali, the Recycled Fairy, Dadaist Poem, are just some of the themes of the paintings that will be the subject of an exhibition in five locations in Bucharest.
On this occasion, the interested public will be able to admire the paintings made by Romanian artists and will be able to attend short demonstrations through which the aluminum cans are transformed into art objects.
Between 20 and 31 July, the exhibition Can Art&Design Festival will be able to be followed inside the Directorate of Public Utilities, Sanitation, and Environmental Protection – City Hall of Sector 1 of Bucharest – from Mureș Square (18 – 24 Mureș Street). "We have the duty to integrate art in the public space, whether we are talking about parks, public buildings, or agri-food markets, beauty must be part of everyday life. This unique exhibition, with paintings made of aluminum cans, manages to draw attention to the importance of recycling and reusing packaging waste, an eco-friendly way to protect the environment, proving that recycling is also an art, "said Dan Tudorache, Mayor of Sector 1.
The exhibition with paintings in aluminum cans is organized by the Alucro Association, an organization that holds a license to run the program dedicated to the collection and recycling of cans – Every Can Counts – in Romania. The organization of the exhibition caravan is supported by Reciclad`OR, an organization specialized in the implementation of extended producer responsibility obligations (OIREP), which provides the entire chain of integrated waste management services.
Active in 19 European countries, the Every Can Counts program strives to raise awareness about recycling aluminum cans. Every Can Counts is considered the main program for promoting the recycling of aluminum cans in Europe, encouraging people to recycle cans no matter where they are – at home, at the office, or "on the go" (parks, festivals, sporting events, school, and university), but also to use them in artistic projects such as Can Art & Design Festival.
Location map: https://goo.gl/maps/x944s6kDQ9NzYdQm6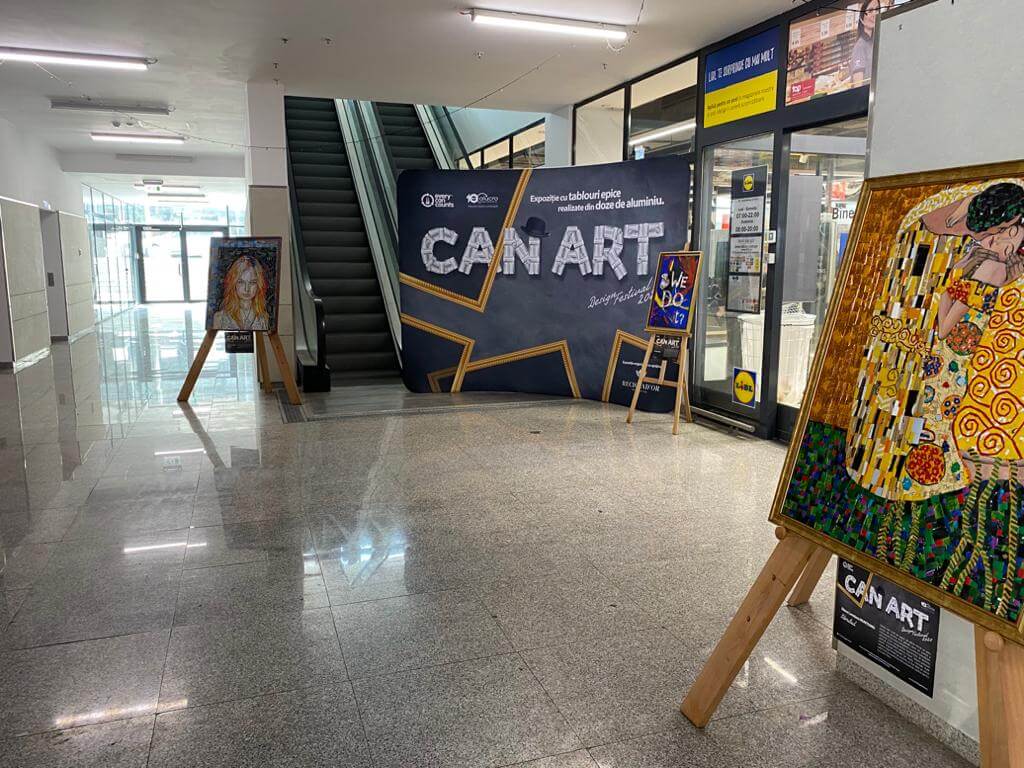 https://reciclador.green/wp-content/uploads/2020/07/canart.jpg
400
600
Reciclad'Or
https://reciclador.green/wp-content/uploads/2020/08/logo-reciclador.png
Reciclad'Or
2020-07-20 13:48:12
2020-09-01 15:50:14
Visit the exhibition of epic paintings made of aluminum cans